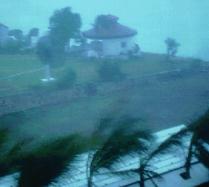 So, I see you've been hard at work ignoring the hurricane. I also hear that thanks to you, Louisiana's national guard is over in Iraq, WITH most of the equipment needed to clear debris. Eh, but who cares, right? After all, Louisiana/New Orleans voted for the other guy.
Oh, got a question for you. Why haven't you been talking about how women's rights are upheld and protected in the Iraqi constitution? Oh, that's right. Cause they're not.
I'd love to chat some more but see, I actually work for a living.
Filed under
Politics & B.S.